Randy Nault's Passing – Celebration Event of Randy's Life
It is with much sadness that we are advising that Randy Nault has passed away.
Randy owned and operated Pump Works in Calgary for many years and is a long time paint industry friend.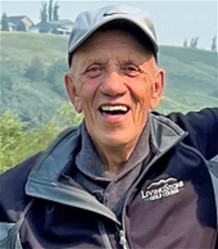 Randy worked in various aspects of the painting industry for more than 50 years. He started out working with his three brothers and was later involved in commercial painting. He also spent many years specializing in equipment sales and repairs. On February 21, 2001 Randy and Sherry opened Pumpworks Services Ltd. Together with their son, they made repairs and sales of painting equipment a family business.
A Celebration of Randy's Life is being planned for late August or early September 2023. If you wish to be notified of the date and place, please email Sherry at sherry@pumpworks.ca.
More information at – CHOICE MEMORIAL CREMATION & FUNERAL SERVICES.